Napa Valley Spa
Where Relaxing is Made Easy
B

ook your appointment by calling 866-384-4596
Medical professionals and our guests have confirmed what we already know, that massage is an essential healthcare service for many people. Particularly now, with the additional stresses of fear, isolation, lack of touch.
The following amenities are currently not available:
Locker Rooms, Sauna, Steam and Showers
The Fitness Center is available and can hold up to four guests at a time for one full hour with a reservation.
Our complimentary outdoor fitness program is open for guests to enjoy.
Bocce and tennis courts are also open as well as our Spa Boutique.
Spa Facility 7am - 7pm
Spa Pool 9am - 6:30pm daily - only available for Spa Guests
Spa Side Tennis Courts & Bocce 8am - dusk or 7pm
Boutique 9am - 6pm
Salon 8am - 4pm
Massages 8am - 6pm
Skincare 9am - 5pm
Boost Café re-opening in April
Enter safely with our NapaPURE standards.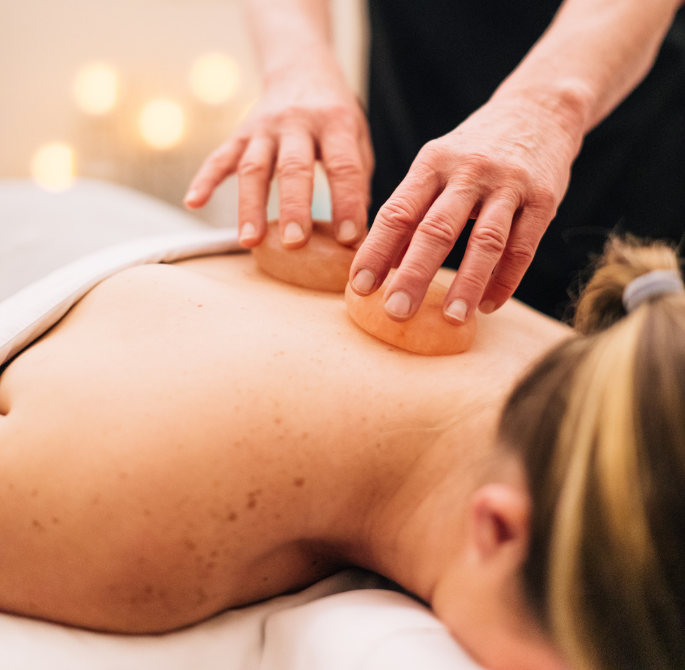 Give the gift of Spa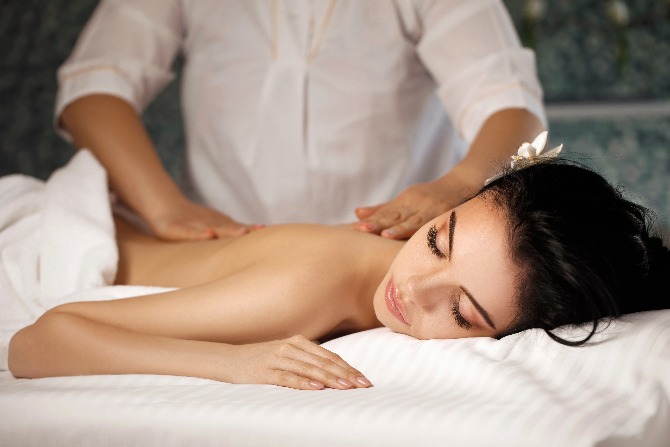 Massages
Silverado Personalized Massage $165 | 50 Minutes
Enjoy the restorative and immune boosting benefits of our professionally blended aromatherapy oils. During this personalized treatment we include a mixture of different techniques and pressures created just for you. Your therapist will use a blend of Swedish, Deep Tissue and assisted stretching to relax your muscles and de-stress you. CBD upgrades are available for an additional $30
Maternity Massage $165 | 50 Minutes
A nurturing treatment for pregnancy during any trimester or postpartum, this massage improves circulation and provides a gentle, soothing touch for expectant and new mothers.
Renewing Body Ritual w/ Botanical Facial $165 | 50 Minutes
This treatment gently eliminates dry skin cells with natural enzymes, while your body is infused with ultra-nourishing oils from flower essence. Hands and feet are softened from a luxurious warm mango butter wrap. Your face regains the freshness of its youth leaving an overall glowing complexion.
The Spa Silverado only accepts Silverado Resort and Spa Gift Certificates.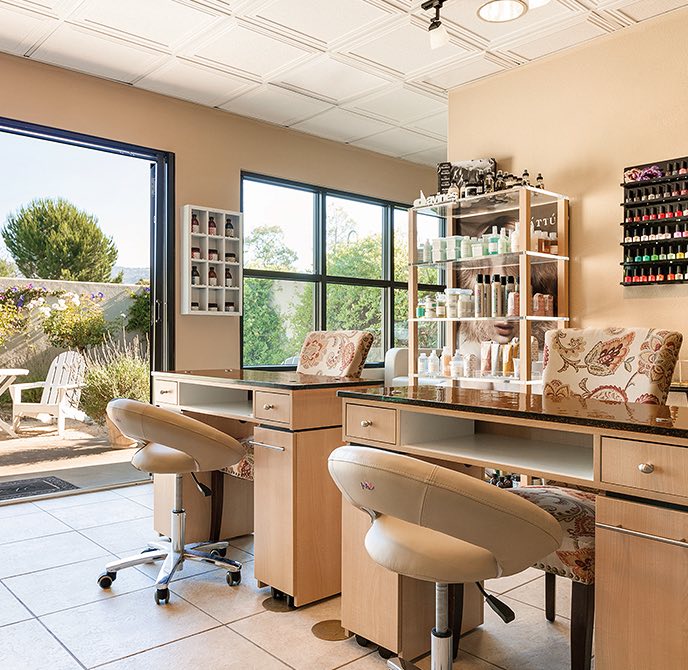 The Salon
HOURS: 8AM - 4PM Daily
Reservations required by calling 866-384-4596.
HAIR
Ladies Cuts $100 & up
Men's Stylized Cut with Scalp Massage $55
Child's Cut (ages 10 & under) $45
Event Styles (prices vary based on artistry requested) $100 & up
Color
Full Color $140 & up
Full Color w/ Highlights $175 - $250
Haircut with Color $50 additional
NAILS
Pure Bliss Manicure $60
Men's Sport Manicure 25 minutes | $40
Royal Coconut Milk & Honey Pedicure $90
Revitalizing Spa Pedicure $90
Princess Delight (Mini Mani or Pedi for ages 10 & under) 25 minutes | $30
Shellac CND Nails $70 & up
Shellac CND Polish Removal $90 & up
Masks must be worn during services

Manicure stations have a plexi-glass barrier to protect guests and technician
Polish bottles are to be handled by technician only

Cosmetology board sanitation guidelines are always in place for your safety

Only guests having services are allowed in facility

COVID-19 symptoms and temperature checks upon arrival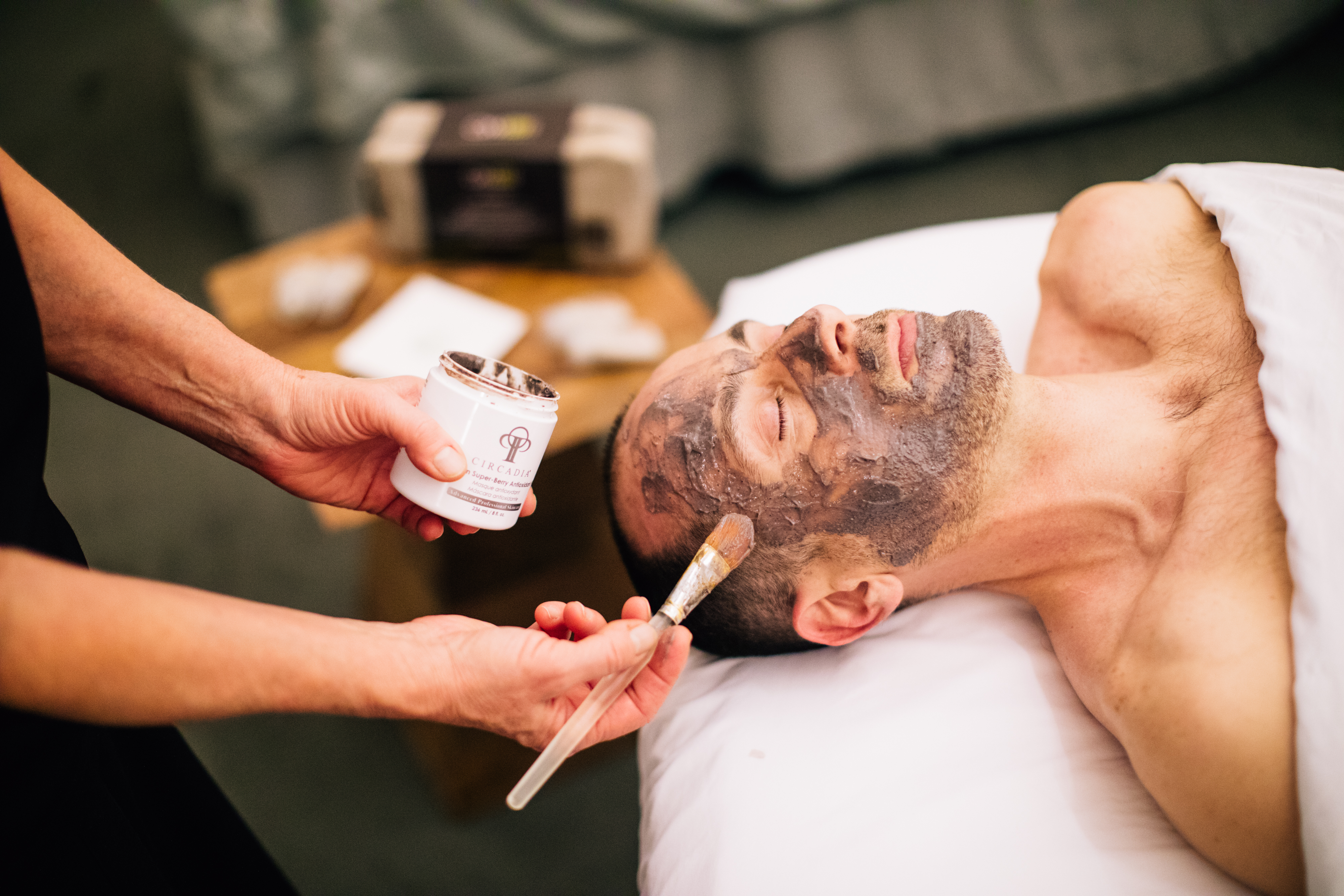 Personalized Facials
$165 | 50 Minutes
This facial will address the individual skincare needs of each client. Products are formulated to repair, revive and moisturize. A burst of antioxidants leaves the skin with a youthful glow.
Guests will not be wearing a mask during this facial but they WILL NEED to keep it on until directed to remove it
Associate will be wearing their mask and will also be using a face shield during the treatment
Extractions are optional
Facial waxing is available to book with a facial
Guests will be changing in the skincare room and will be escorted to and from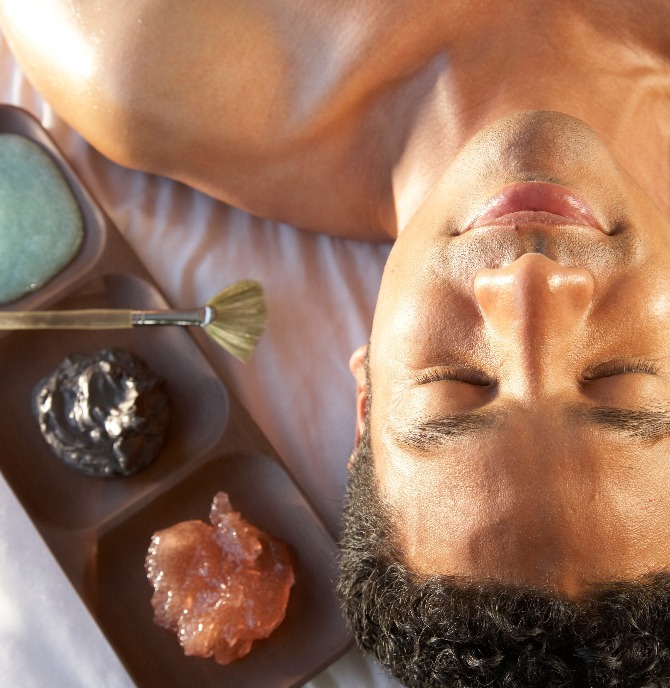 Our Favorite Men's Services
Men's Sport Hot Towel Face Treatment $155 | 50 Minutes
Restores strength and balance to men's skin. Includes a soothing face, neck and shoulder massage that will leave you feeling your best. Deluxe version includes an added Alpha Hydroxy skin booster, mask and eyebrow trimming.
Men's Haircut - Men's stylized cut with scalp massage $55
Men's Sport Manicure 25 minutes | $40
Men's Sports Pedicure $70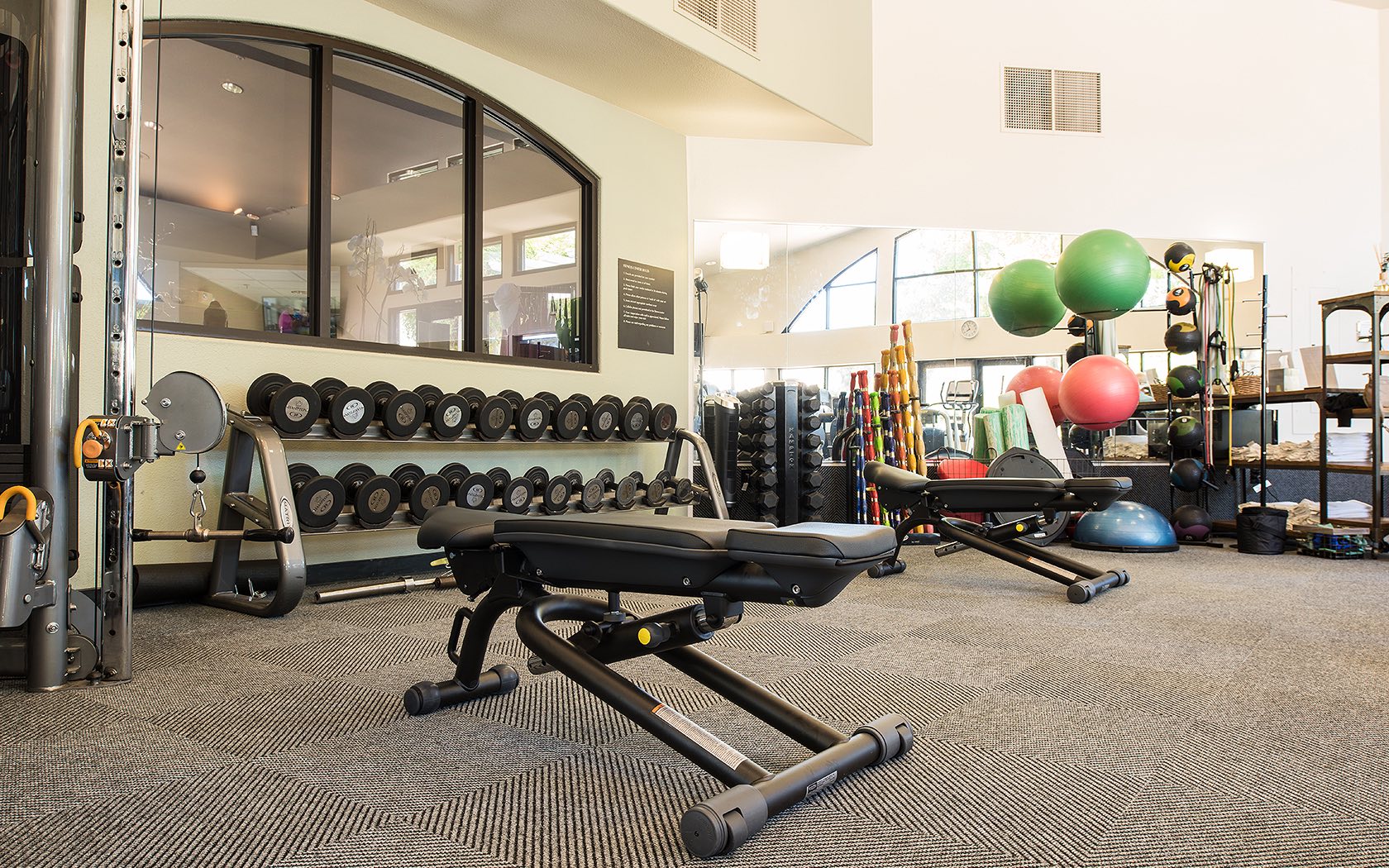 Fitness Center
Work off all that wining and dining at the Silverado's state-of-the-art fitness center. Our professional trainers are available for coaching, and our instructors offer more than 30 fitness classes — including yoga, waterFIT, and TRX® Suspension Training — on a weekly basis.
The Silverado Spa Experience
Spa Facilities
Spa Silverado features 16,000 square feet of Napa elegance with 16 treatment rooms - at this time our indoor facilities are not available. The areas that are closed are the Men's and Ladies locker rooms, showers, steam, sauna and whirlpool facilities. Every guest that enjoys a service has access to our outdoor Private Spa Pool day of service. Please call the spa directly to make a reservation.
Reservations
Our reservation team is available to assist you in reserving your Spa services. Credit card information is required at the time of the booking to hold all reservations. The Spa Experience is designed for guests 16 years and older. Guests under 16 may enjoy services in our salon. Reservations are recommended to ensure your preferred time. Services offered are based on availability. Prices are subject to change based on most current menu rates. For reservations please call: 866-384-4596 or book online at SilveradoResort.com
Spa Day Use
At this time day use is paused. Inside facilities are currently not available.
Arrival For Appointments

Please arrive 30 minutes prior to your scheduled appointment time. This will allow for check-in and optimal use of facilities. Late arrivals will receive remaining time ~ full charge will still apply.
Service Charge & Gratuity
For your convenience, a 20% service charge will be automatically added to all services and packages. This service fee is allocated to the spa staff members who serve you during your visit. Additional gratuity is always appreciated for excellent service.
Cancellation/Rescheduling
If you need to cancel or change your appointment, please contact the Spa directly at least 24 hours prior to your appointment at 866-384-4596. 50% of the value of the service will be charged for rescheduling or cancellations made after 24 hours. No-show appointments will be charged the full value of the service.
Considerations & Valuables
To preserve our tranquil environment...the Spa is a cell phone, pet and smoke free environment. Service dogs will require proper documentation and must be with you at all times in non-restricted areas. Please avoid bringing jewelry or other valuables to the Spa. We are not responsible for valuables that are lost or left at the Spa.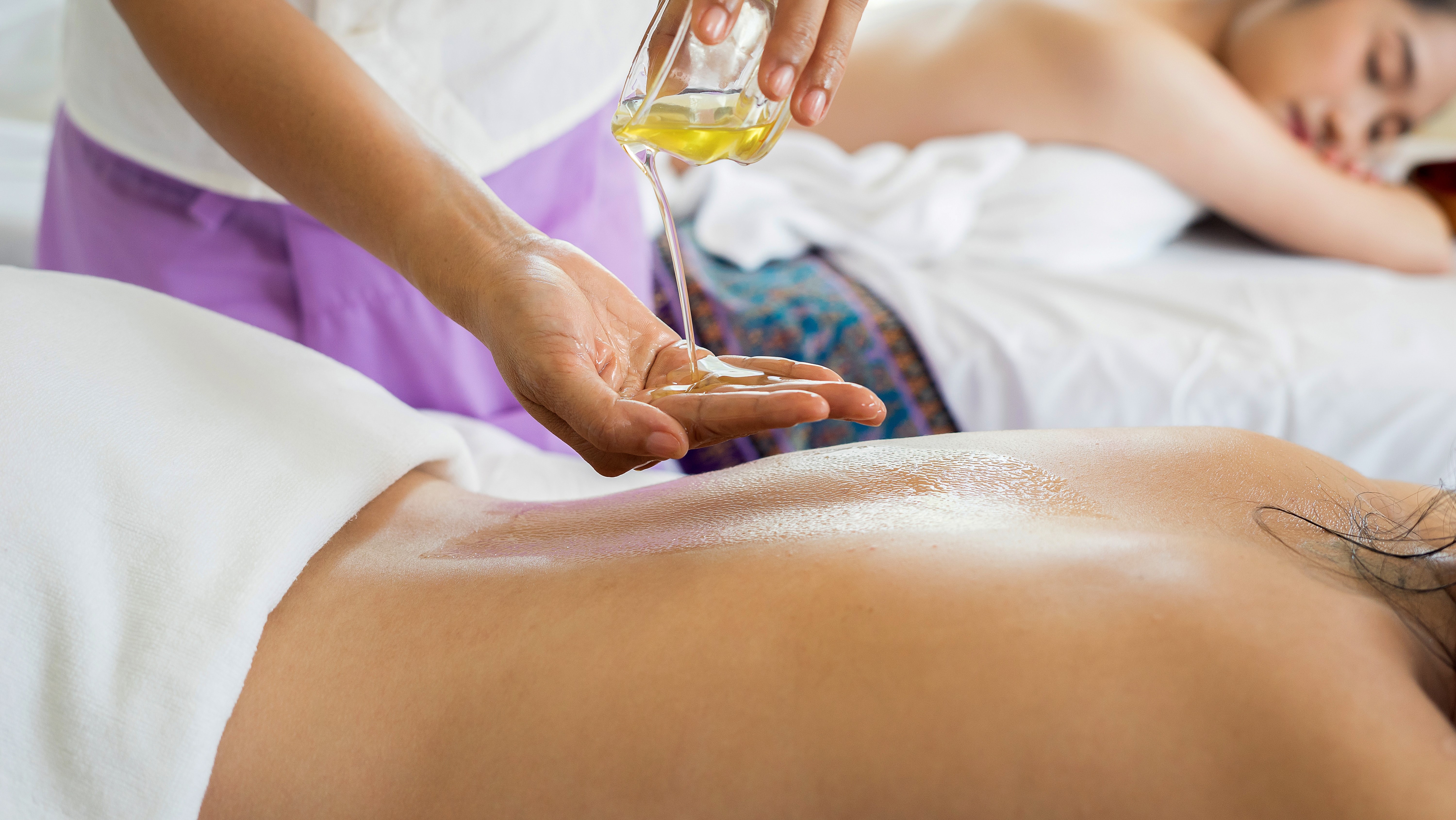 Spa Savings